Houston Commercial Painting for Retail Buildings
Our experience in retail building painting services make us the right choice for your grocery store, mall, or shopping center. Houston Retail Building Painting Services, a division of Maxicorp Painting Services, is your number one choice when you want to display elegance and newness for your buildings through both interior and exterior painting services. We will give your retail building a fabulous look and leave you completely satisfied with the results. Our clients have good things to say about us and we are proud of what we have helped them achieve in Houston and beyond.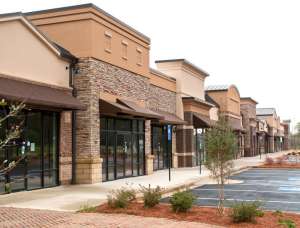 At Houston Retail Building Painting Services we understand your dream to make your buildings and businesses come alive and be refreshed. That is why we employ only expert painters who are experienced in working on Houston's retail building. From point of contact through completion of the project we will provide you with the best customer service and expertise. Many buildings in Houston are evidence of our experience and results.
We maintain the highest level of cleanliness when we paint your retail building. We work around your business schedule to complete the job quickly and without disrupting normal business activities. We provide first class results so when it comes to retail building painting services in Houston, we are at the forefront. Contact us today and see how our results can refresh your retail building.