Employment Opportunities
Are you a Professional Commercial Painter looking for stable, full-time employment with assignments daily, available weekend work, or overtime when you desire?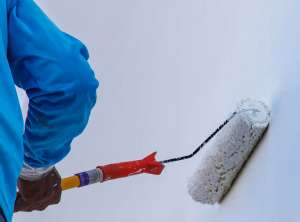 Do you aspire to be the best Professional Commercial Painter that you can be? We can take your skills to the next level.
We have the experience to understand how each client's job needs to get done. At Maxicorp Painting Services, we teach experienced commercial painters how to be the best Professional Commercial Painters using our specialized techniques for completing commercial projects with professional results. We demonstrate the best ways to manage a project from start to finish from the prep work to the painting to the clean up. In addition, we train successful hires how to manage large projects like upper management and we love to promote fast learners who we trust from within our organization. Where do you see yourself fitting in with us? Call us, email us, or complete the form below and find out!